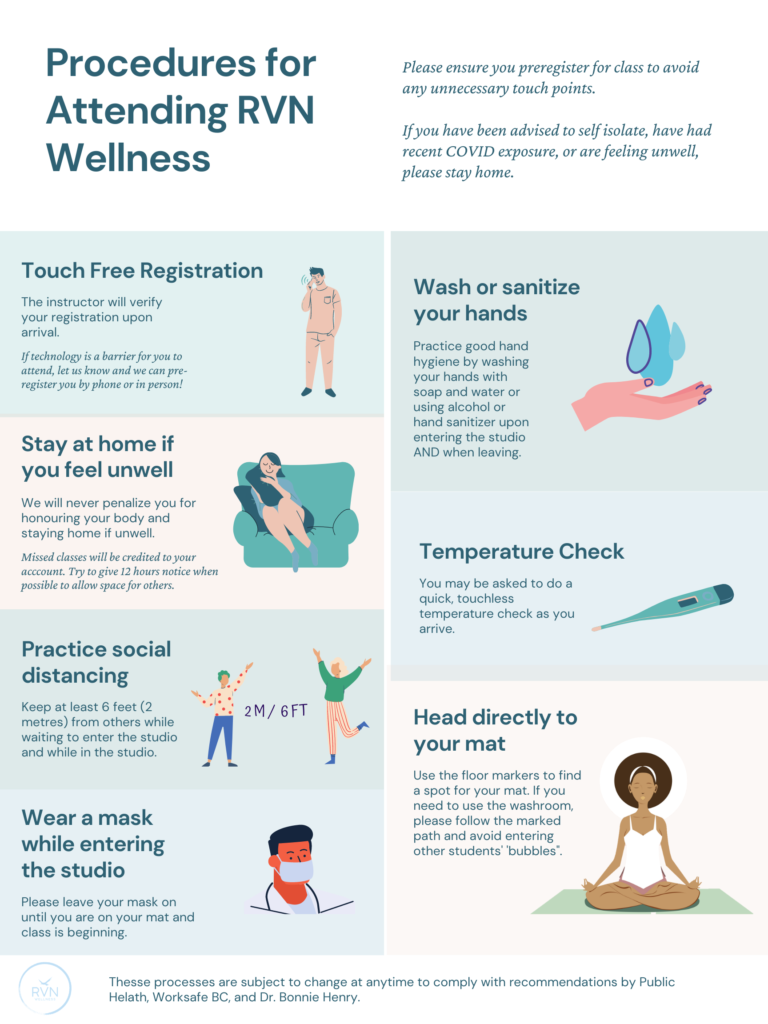 Indoor air quality and ventilation are important factors in maintaining a healthy environment. Recent upgrades to our studio space include increased filtration, and fresh air supply systems. These improvements were made to ensure the safety and well being of all our visitors.
During the COVID-19 pandemic we have waived all cancellation fees if missed due to illness or COVID exposure. Please provide as much notice as possible out of respect for our team and others who may be able to utilize your space if you cannot attend.
We have worked to ensure our programs and services comply with Worksafe BC and Public Health Protocols. For more detailed information on the steps taken, please review the Worksafe documents below. If you have any questions or concerns about our COVID safety, please do not hesitate to get in touch with additional recommendations.