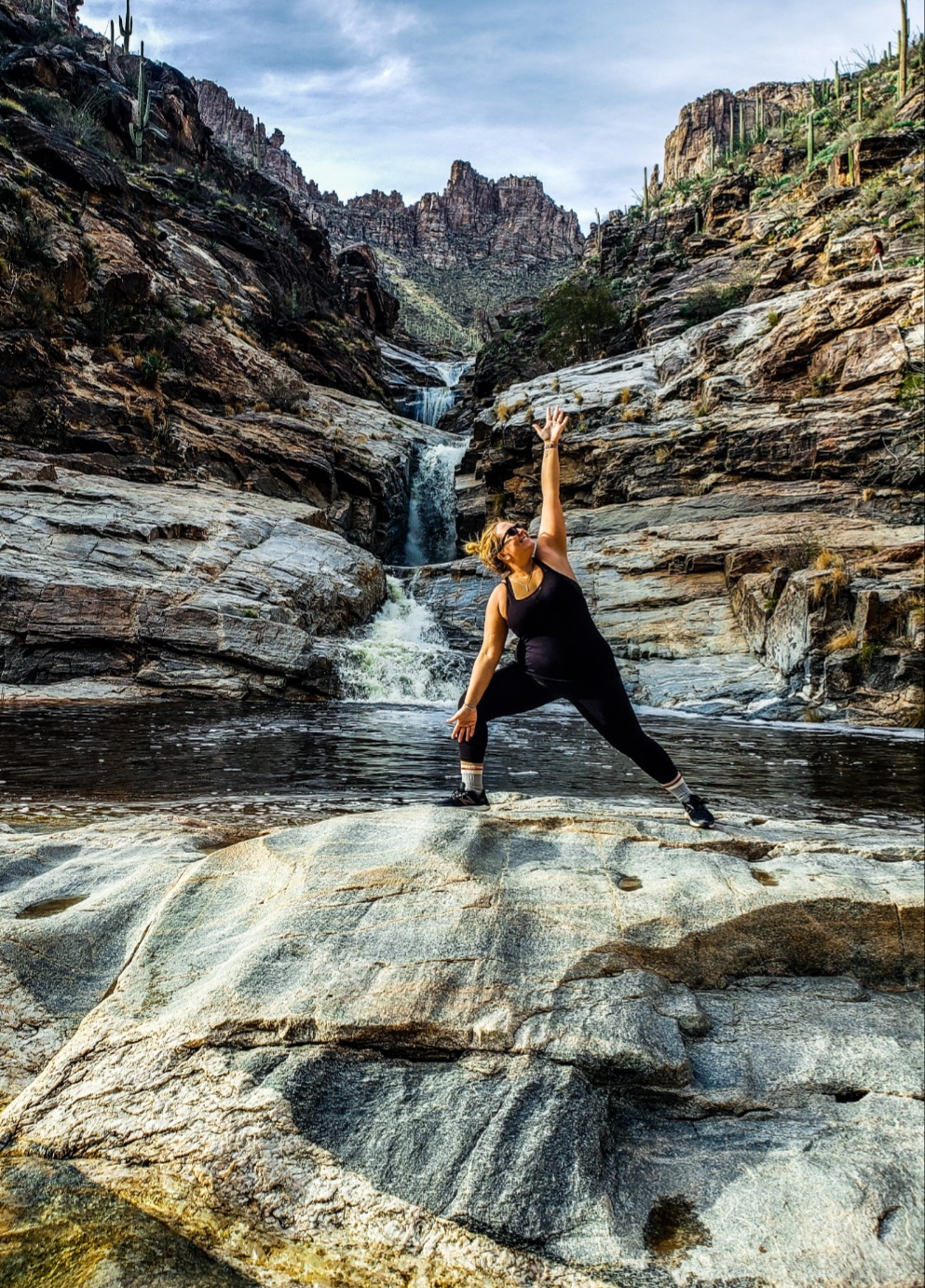 Dawn Slykhuis
Believing your passion is your purpose, Dawn became a yoga instructor in early 2019. With a background in social work and teaching, becoming a yoga instructor was a natural next step in working to support people in mental health. Dawn believes it is our vulnerability that connects us as humans, making her classes suitable for all levels, including anyone who has never done yoga before. Dawn's classes are grounded in the principle of ahimsa (non violence) towards ourselves, and towards our outside world. Dawn completed a shamanic yoga teacher training, incorporating the lessons from plant medicines into her yoga teacher training and has been taking additional classes locally through Karma Teachers towards her 500 hour certification.
When not practicing yoga, as a world traveler, she is known to jump on a plane with little notice, or can be found practicing gratitude for where she lives while enjoying a vegan donut with her rescue dog near the mountains or the ocean.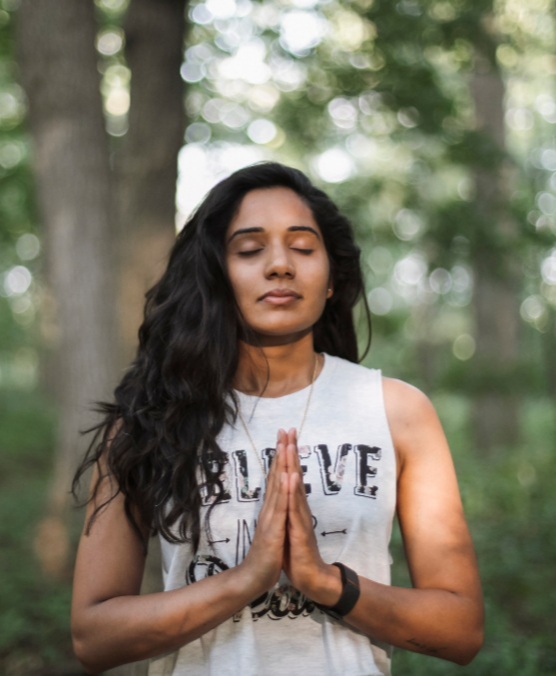 Hazel Hunter
Born and raised in Toronto, ON, yoga has been a part of my life since birth. Both of my parents were born in India, and I was raised on the teachings of the Vedas. Yoga, for me, has always been about healing, and this happens through deepening our experience of relaxation in the body and mind, and ultimately letting go of pain and thoughts that no longer serve us. Yoga has allowed me to dive deeper into my soul and to grow spiritually. My practice of yoga is one of self-discovery through moments of love. It is overcoming challenges, and negative thoughts, with strength and resilience. Through yoga I have discovered awareness and courage to love myself when it is difficult to do so, because that is when it is needed the most. The motive behind every class I teach is pain management. I found such deep healing in my practice: both emotional and physical, that I want to share this knowledge with others. I completed my first 200 hour Hatha and Ashtanga training with Shiva Yoga Peeth in Rishikesh, India, and I did a second 200 hour yoga teacher training with Karma Teachers in Vancouver, BC. I recently completed my 300 hour advanced yoga teacher training with Karma Teachers where I learned Yoga Nidra, Restorative Yoga, Yin Yoga, Mantra and Origin Stories, and Ayurveda for yoga teachers. The learning never ends! I will always be a student of the practice. Yogic and Vedic philosophy is very much integrated within Indian culture, and the more I learn, the deeper connected I feel to my ancestral roots. In my classes, I strive to be authentic and traditional to the teachings of the ancient tradition and practice. I love to combine mantra and storytelling, with body-intuitive sequencing, an engagement of playfulness and laughter, and a dose of inspiration to help you deepen your practice both on and off the mat.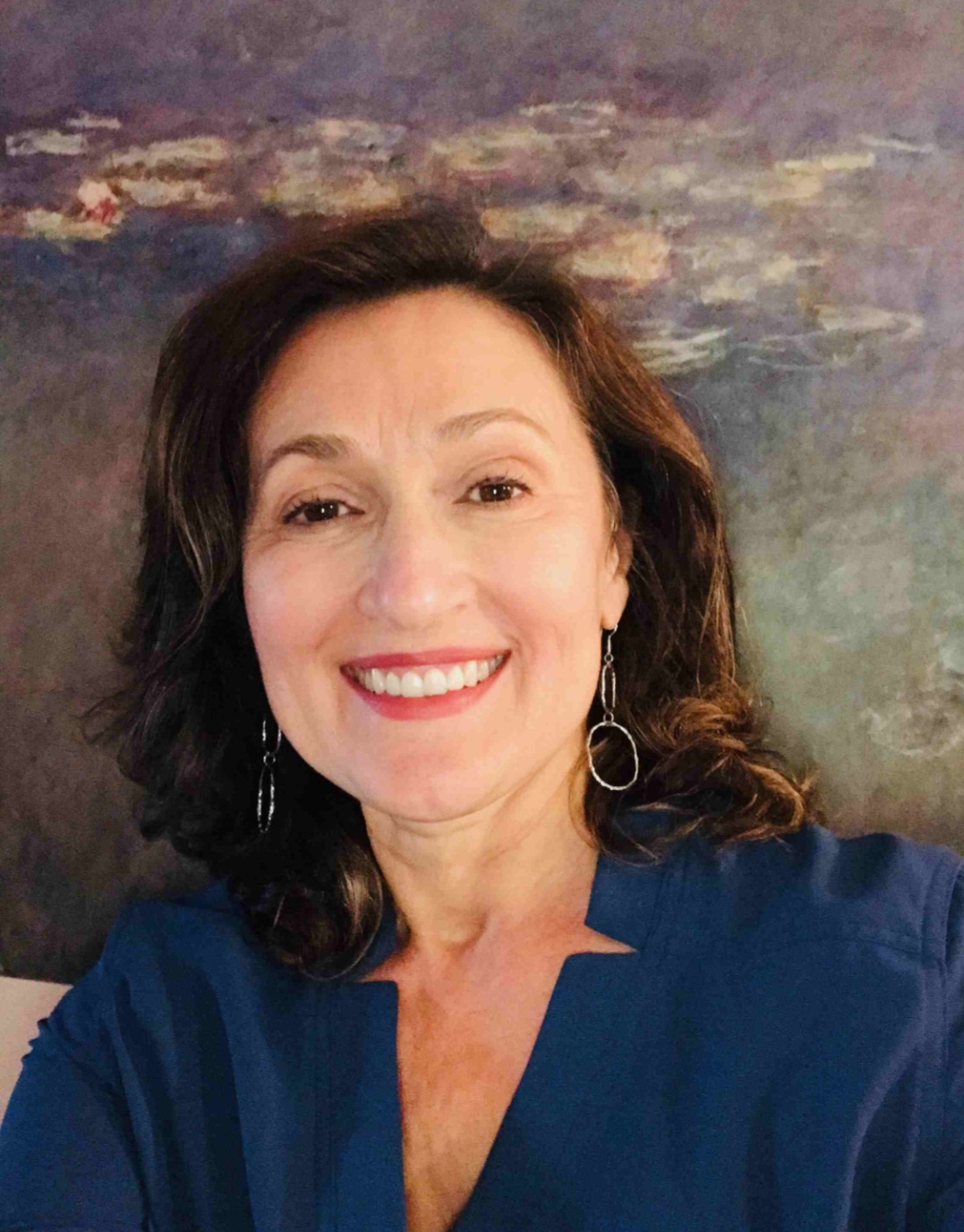 Virginia Paquete
"My desire to heal and teach comes from my heart, my intention is to lead you into yours"Yoga and Reiki Energy Healing have brought me many benefits physically, emotionally and spiritually. It is the ultimate self care for me. My desire is to share these benefits with others by guiding them in connecting with themselves through the breath, yoga and healing. Training and Certificates: Currently completing 200 HR Yoga Outreach Trauma Sensitive Yoga Teacher Training 200 RYT - in 2005 Usui Reiki Master Certificate - 2017 Pilates Mat Level 1 - 2003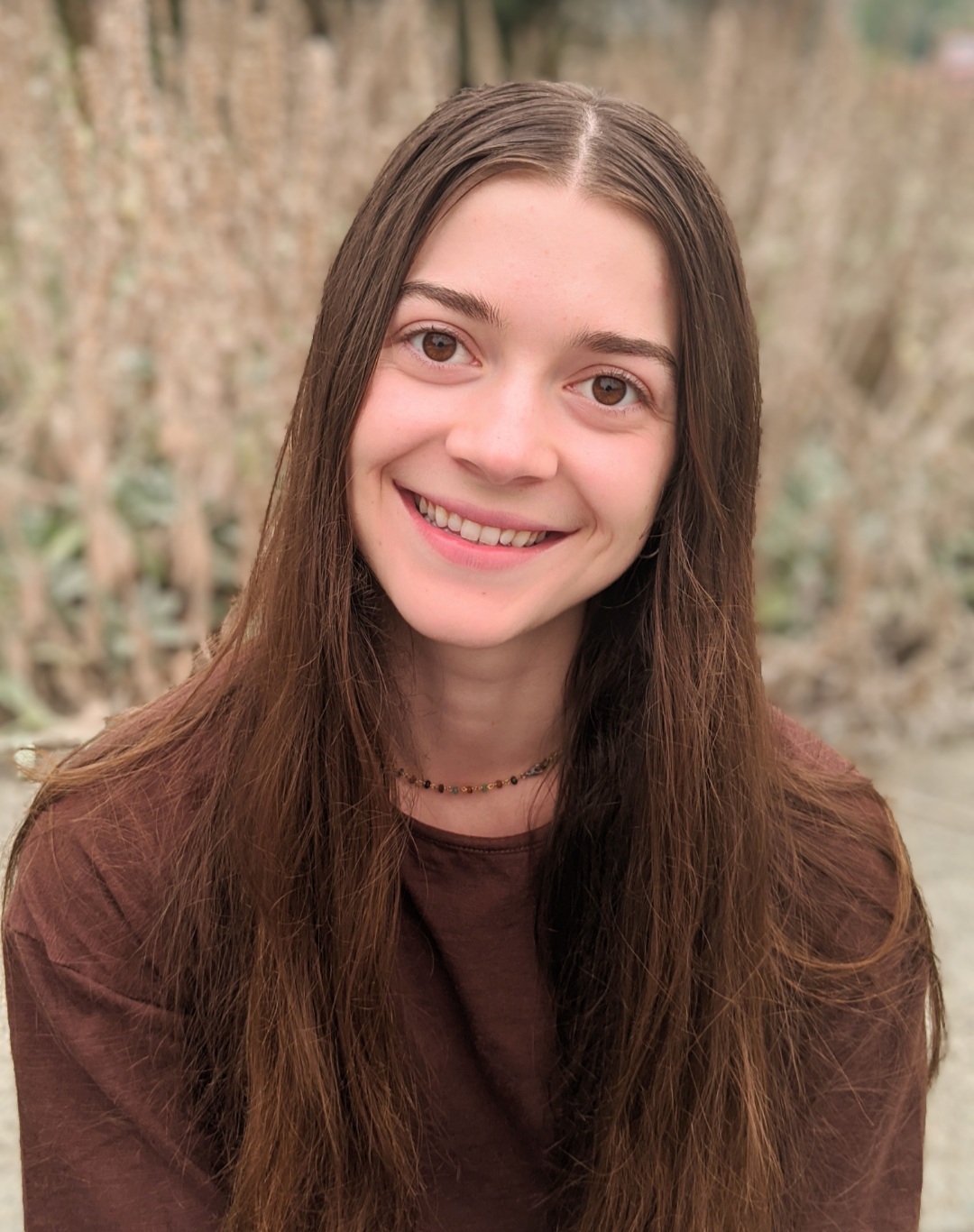 Kaitie Bowen
Kaities classes offer a therapeutic approach intented to allow space for students to explore, understand, and connect to their bodies in safety. She believes through practicing movement, stillness, breath, and mindfulness in community and with support, you can start to cultivate ways to find balance for yourself within. You can learn to connect to yourself, others, and the earth to be in tune with your natural rhythms, and feel more harmony and healing. Yoga doesn't have to look any certain way, it's about how it feels, where you are now. Her hope is to provide a space to let go and allow, to recieve and create, it's your practice. To embody accessibility, her classes will have options and choice to make the practice work for you, as well as cues to find extra depth and introspection in your body. She values supporting others in finding stability, ease and resiliency in body, mind, and heart. Her teachings center around anatomy, philosophy and functional tools to empower students to bring yoga both on and off the mat. Her classes are trauma-informed, based on training in Yoga Therapy for Mental Health. She has her 540hr Advanced Yoga Teacher Training, is a Certified Yoga Therapist, and trained in Yoga Nidra, Restorative, Chair Yoga, Yin Yoga and Kids Yoga. Kaitie grew up dancing, with a love of movement, nature, poetry, and later feel in love with utilizing the body and earth for healing, for contentment, and joy. In her free time you can catch her in the garden, making herbal remedies, by the lake, or relaxing on the couch.
With Cheryl's passion for lifelong learning and focus for well-being, she started her yogic journey back in 1992 after a physical way of life in martial arts for 25 years. In search for balance in the daily stresses of life, and managing chronic pain from many injuries, she discovered yoga, mediation and energetic awareness trainings. The melding of these disciplines created a more balanced Mind Body & Spirit approach. With the internal balance & focus that she acquired through karate, her transition to Hatha yoga was a natural progression that led to her into incorporating yoga into her daily life. Just as Karate was a way of life for Cheryl, then so became yoga and many certifications to follow; 200hr Hatha in Anand Praksh, Rishikesh, India and 500hr Yoga Therapy, Hot, Yin, Restorative, Advanced Chronic Pain Management, Thai Yoga Massage, Dermo Neuromodulation, Marma Therapy, 10-day Human Dissection training, and is a as a Certified Therapist with the International Association of Yoga Therapy (IAYT). Cheryl prides herself on being an educator, especially in Yoga Therapy and Chronic Pain Care Management. As a survivor of overcoming severe long-term chronic pain, Cheryl's love of learning led her to heal her Body and Mind by the power of knowledge and surrender. This led to obtaining her Provincial Instructional Diploma and is currently a Masters student at SFU in Adult Education. She plans on sharing her creativity in teaching and inspiring healing education through her accumulated Yoga Therapist tools. Her energy of infectious enthusiasm and positive light will hopefully shine the way for the students to learn, grow and heal into the integrated Yoga Therapist they wish to be. She is honored and humbled to be part of the educational faculty of the VSOHA team. Please visit www.UphillAllTheWay.ca for more info about her intuitive body work.I've been teaching Yoga for almost 20 years, although practicing it off and on for over 35 years.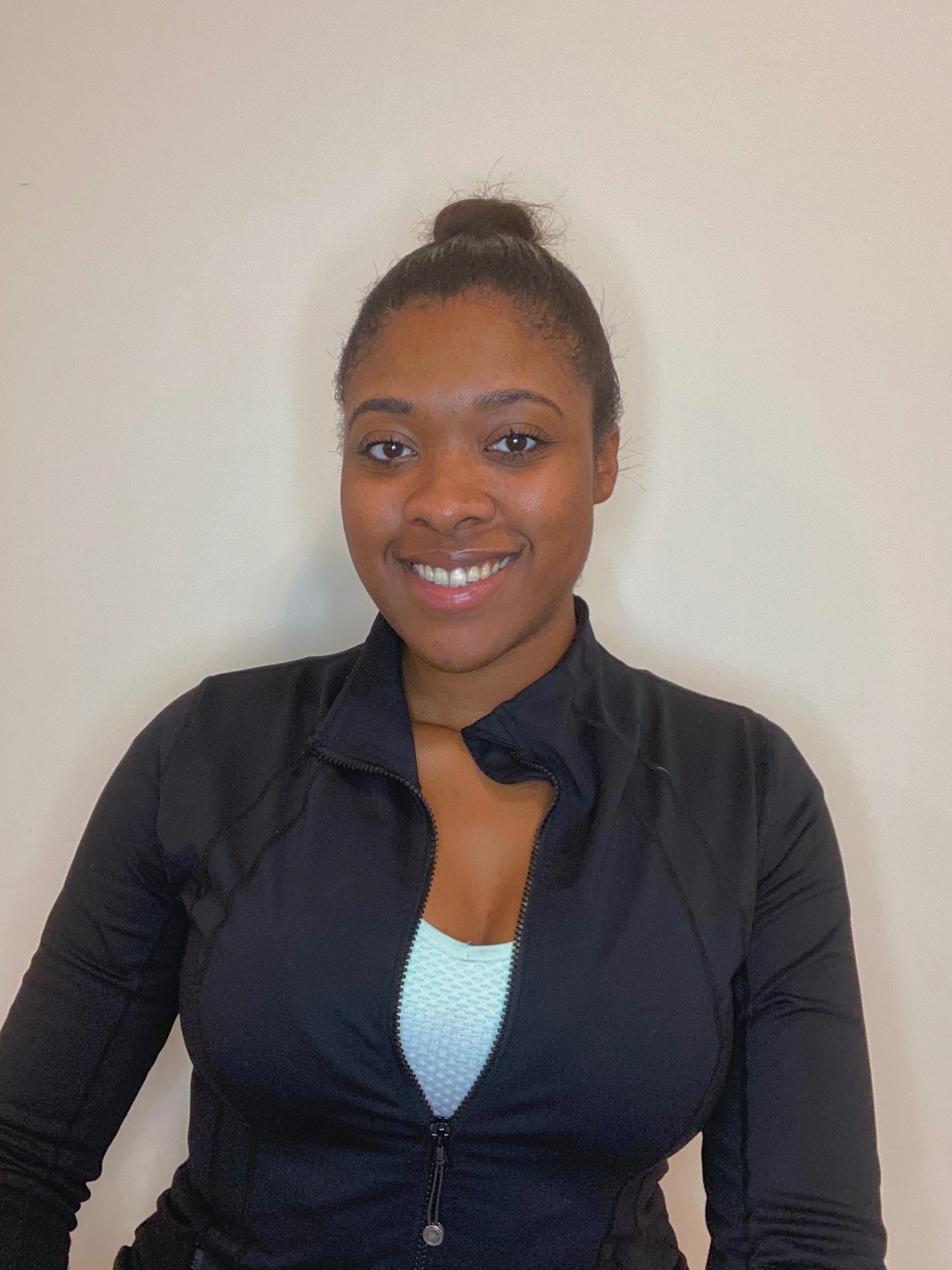 Nourishing our mind, body and spirit is an essential component to living a fulfilling life in which we are able to show up as our authentic selves. I was introduced to yoga as a gift from my father one Christmas. As someone with an educational background in Medical Science and my experience as an athlete, I was only interested in the physical outcomes of the practice. However, I was gifted with something much more fulfilling and enduring. Yoga has strengthened not only my body, but also my mind and spirit, allowing me to experience modern life through fresh eyes and meet life's challenges with grace. These changes in my own life motivated me to complete my 240hr alignment-based hatha-vinyasa training at the Vancouver School of Healing Arts. I offer challenging yet safe classes that incorporate meditation, pranayama, and yoga philosophy to give students a potent and transformative experience with the intention to deepen their connection to themselves and to others.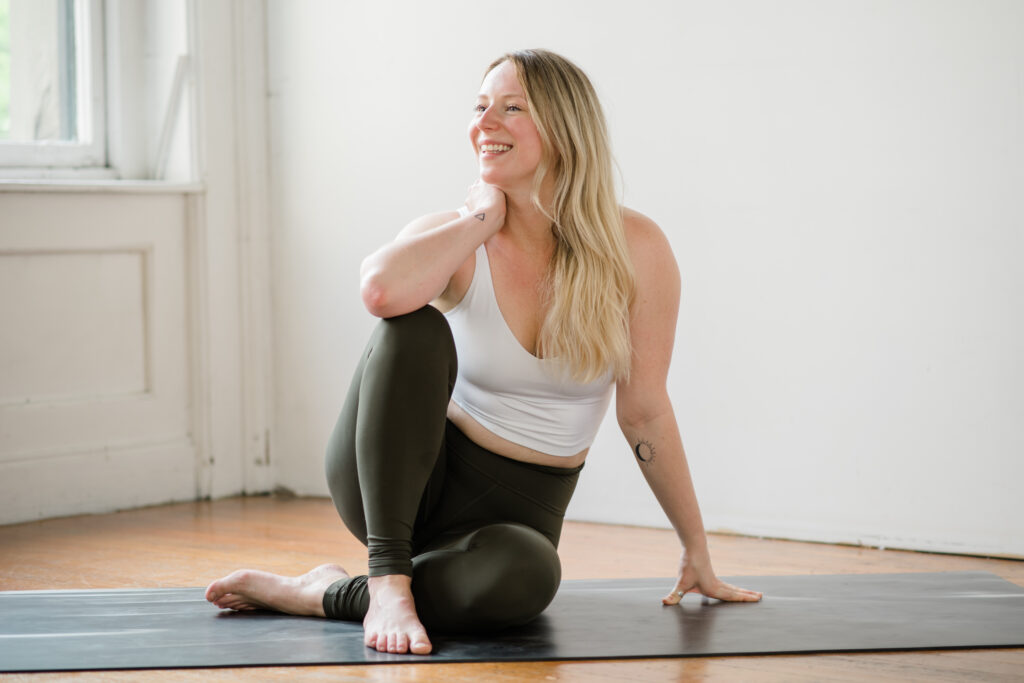 I am a certified yoga instructor and meditation teacher, with an immense passion for helping people connect with their own inner wisdom and expansive potential. I have had the pleasure of completing my 200 Hour Yoga Teacher Training as well as my Mindfulness Meditation Teacher Training at the Lab of Meditation. I will forever be a student of these glorious practices that have transformed my life My approach focuses on Yoga is a feeling of unity with your mind, body, and soul. A sense of connection with all of your layers. It is not based on physical appearance. My teaching style really focuses on connecting you with you. I will always remind you that you are more than enough and to be kind to yourself during the process. Practicing yoga is about finding your version of comfort while simultaneously tapping into your strength and perseverance. I aim to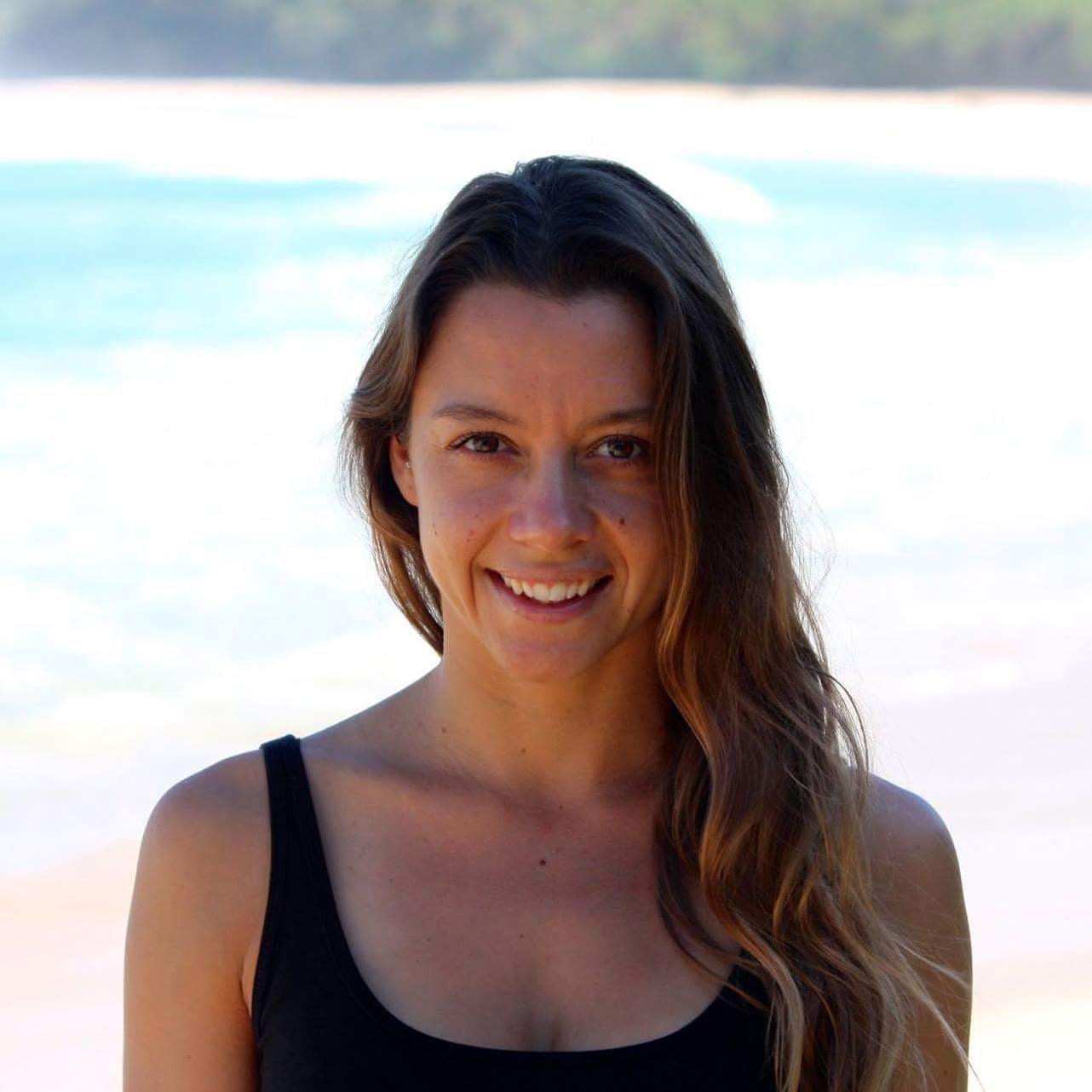 As a native British Columbian, my roots are grounded in the rolling hills of the Okanagan Valley. Innately raised with a passion for fitness and health I began my true journey towards complete body wellness at the age of sixteen. Channeling a fulfillment of my desire to nurture others, I began teaching freestyle dance, as a way to connect creativity with the fluidity of the body. Along my travels to different corners of the world, I gained a deeper respect for the practice of yoga. Through the teachings of Don and Amba Stapleton, at the Nosara Yoga Institute, I studied the fundamentals of Interdisciplinary Yoga as a way to move and channel excess energy back into the earth. In search of deeper understanding of the mechanics of the physical body, I discovered acclaimed YogaWorks instructor Gerhard Gessner. With his guidance, I adopted yoga as an everyday lifestyle approach towards the pathway to longevity. Applying each element of experience, I strive to share my knowledge of this ancient practice to intermix fitness and movement and make my classes accessible to everyone. My outgoing and authentic teaching style motivates each of my students to unearth their fullest potential while also discovering self- assurance.
Irene Lo
Irene Lo (she/her) is an Asana Facilitator who helps students connect to their spiritual self care practice by staying present and honouring where they are on their journey so that they can be an empowering relationship with the self. Irene's first yoga class was hot yoga, and she was a regular student throughout high school. It was when she began working in an office that she returned to a regular practice that included hot, vinyasa, and yin yoga. Working in a toxic work environment led her to deepen her yoga journey to tap into her intuitive resources. Yoga was the gateway to her social awakening, and after a pivotal yoga mentorship with Constanza Eliana Chinea, Irene quit her job to focus on decolonizing yoga and wellness in the west.
Irene trained under Clara Roberts-Oss and Carolyn Anne-Budgell for vinyasa yoga, Bernie Clark for yin yoga, and Kristin Campbell for hot hatha yoga. Irene is currently studying the Yoga Sutras with Luvena Rangel and has taken courses on Ayurveda and Sanskritam. Her interests in yoga include asana, pranayama, philosophy and mythology. Irene is a TCM enthusiast and a student of Evolutionary Astrology.
Outside of RVN Wellness, she teaches online yoga through her YouTube channel, runs yoga group programs, and has a Patreon community that you can join to support her online yoga offerings. She is an Intuitive Tarot Reader that has trained with spiritual mentors including Mimi Young on the Motherpeace tarot and Lindsay Mack for Soul Tarot. She is a Co-Creator of the Womxn of Color Summit, a brave space for the community healing and collective wellness of BI&WoC that hosts annual summits, group programs, and more.

You can find her @ireneyogaflow on most social media channels (IG, FB, YouTube, and TikTok!).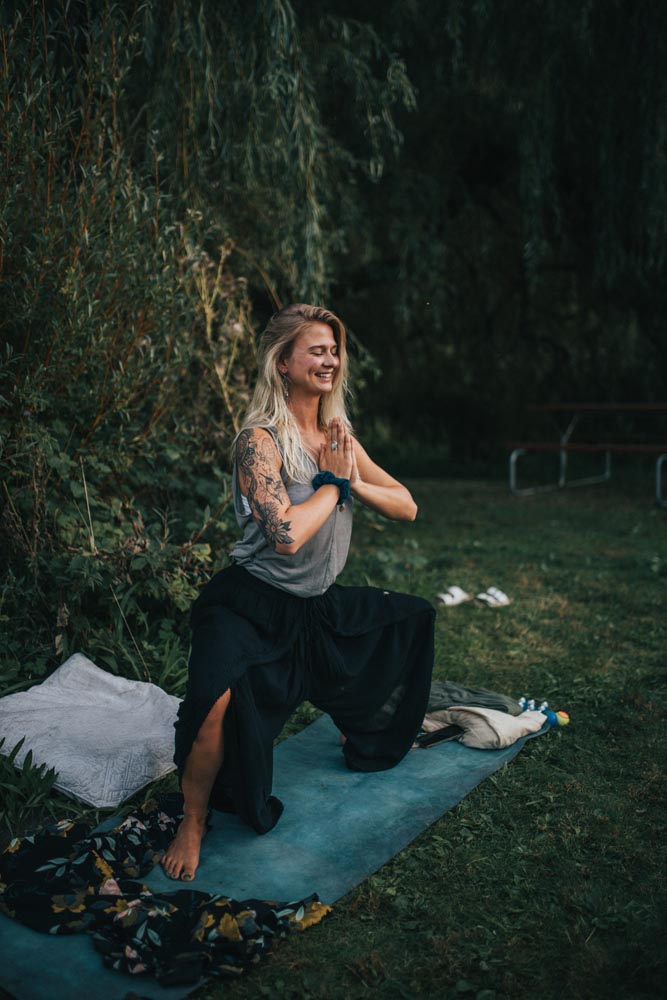 Madison is a Certified Birth Doula, 215 RYT, and meditation facilitator, divinely connected and here to hold space for all things pregnancy and miscarriage. An Ode to Birth reminds womxn of the instinctual cycles. Madison's focus is to help you discover the power of your sacred vessel - the womb!
Brooklyn Wall
I am extremely passionate about the human body and achieving optimal health through physical activity, diet, and lifestyle. In my classes, you'll be guided through a practice focused on your breath, optimal alignment, and accessing how you truly feel in your own unique mind and body. I often speak about being true to yourself, regardless if that means you show up to class on your best or worst day. I have been teaching since 2014. Over this time, I have gained a wide variety of teaching experience which has given me the tools to teach to all levels and be attentive to physical limitations and injuries. I love learning about all things wellness and consider myself a student, as well as a teacher. Regardless of why you've come onto your mat, my goal is to have you leave my class feeling like you've done something great for yourself while also learning a thing or two!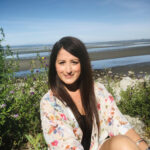 After many years in the corporate world, I took some time off to focus on my mental health and finding my true purpose. It was through my spiritual practice and journey towards self-love that I was led to the healing powers of Yoga. After a few years of consistent daily practice, it became clear to me that I needed to share this sacred, beautiful practice with the world.
 This is my Purpose. I took my 200HR withthe South Okanagan Yoga Academy and I am currently enrolled in the Pain Care Awareness training. I believe that a healthy mind is just as important as a healthy body, and yoga is the key to establishing that connection between our mind and body. 
As a certified Reiki practitioner, I believe in creating and maintaining a positive, healing energy for all who join my class. I am a true believer in yoga being for ALL BODIES and I am overjoyed when those who feel that their body "can't do yoga" find their confidence and groove within my classes. Trained in the Sivananda lineage, my practice draws from all 8 limbs of yoga and all my classes include Pranayama and Meditation. My hope is to provide a safe, healing space that is inclusive to all and allows you to connect, grow, find community, and feel supported.When I'm not on the mat, you can find me with my nose in a book, hiking up a mountain, camping in the woods, talking to the Moon, playing with crystals, or snuggled up with my better half and fur baby.
I look forward to practicing with you!
I grew up as a dedicated athlete and have been practicing Yoga since the age of fifteen. After experiencing my own self-transformation through the practice of yoga, I came to understand how it can change and heal one's mind, body and soul, and I knew that this was a passion and practice I wanted to be able to share and experience with others, inevitably bringing me to my path of teaching. I am dedicated to the practice of Yoga both on and off the mat and a strong believer in Yogic philosophy. I try to incorporate these philosophical practices into my everyday life as a humanitarian, while also incorporating these teachings into my classes. I teach a style of yoga that caters to all levels, body types, injuries and mindsets and believe Yoga is something that can be practiced by anyone.  My classes are guided in a trauma-sensitive manner and welcome people from all walks of life. I remain a student to Yoga as much as a teacher and continue to further my knowledge of this sacred practice whenever possible. A variety of meditation,breathwork and movement are incorporated into all my classes and my favorite styles to teach are Vinyasa, Yin and Restorative. When not on my mat you can find me filming a documentary, paddle-boarding, or in a coffee shop reading with an oat matcha latté. I am extremely grateful for the opportunity to practice and teach on the unceded territory of the kwikwəƛ (Kwikwetlem), xwməθkwəy̓əm (Musqueam),Sḵwx̱wú7mesh (Squamish), and Selwitulh (Tsleil-Waututh) Nations and continue to remain dedicated to a path of increased reconciliation, both on and off my mat. 200-Hour Teacher Training – Sarah Daniels Yoga, Kelowna Yin Yoga – 40 Hour – Karma Teachers, Vancouver Hot Yoga – 30 Hour – YYoga
Stand-Up Paddle Board Yoga – 40 Hour – Kitewest Yoga, Bali Indonesia