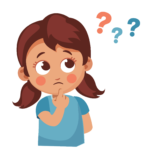 1. My child has never done yoga before. What can I expect?
Our classes are designed for all physical abilities and levels. Our goal is to create a safe environment for young people to connect with their bodies and breathe through movement. No prior yoga or athletic experience is required. If your child has any special needs, please let us know in advance so we can ensure we accommodate them.
2. What does my child need to bring?
A mat and a reusable water bottle.
Due to covid, we are encouraging students to bring their own mats. Your child can bring a yoga mat but if they don't have one, a beach towel will do just fine! They may want to bring additional props for their own comfort such as a pillow, weighted blanket/stuffie, or yoga blocks but these are not required. Please ensure your child has a reusable water bottle filled before coming to class.
3. My child is very shy and apprehensive about joining.
This is normal in new environments. Our focus is on building safety and connection before teaching any skills. Children are not singled out, called upon, or forced to do anything they do not want to do. Emotional safety is as important to us as physical safety. If your child is still uncertain, you can email dawn@rvnwellness.com to book a time to have them stop by the studio for a meet and greet ahead of time.
4. Can I sign up after the start of the session?
Absolutely! Your price will be pro-rated for the remainder of the sessions. Contact dawn@rvnwellness.com for late registration.
5. What if my child can't make a class?
They can make up the class at another session within one week (space permitting) if advance notice was provided of their absence.
6. What is your cancellation policy?
If your child is no longer able to attend for reason of illness or moving out of the community, a pro-rated refund of remaining classes will be charged minus a $15 administrative fee. 72 hours notice is required.
If there is any disruption in schedule offerings due to covid, you will be issued a pro-rated refund with no admin fee, or option to defer your classes to keep the introductory rate.
If your child is not enjoying the classes, please connect with us at dawn@rvnwellness.com to see if we can better understand their needs. If not, we are happy to provide a pro-rated refund minus a $15 administrative fee. 72 hours notice is required.
7. I'm not sure if my child will like the classes. Can I try one first?
Absolutely! You can purchase a drop in class (space permitting) and if you decide to sign up for the remainder of the session, the drop in class rate will be deducted from your package price.
8. What training do your instructors have?
Our Young Ravens program was developed by Dawn Slykhuis, a Registered Social Worker and Certified Children's Yoga Instructor specializing in child and youth mental health with 20 years experience working in the mental health field. Other instructors have a variety of backgrounds to provide diversity of instructor but have completed a criminal record check, and have been screened to be safe and appropriate to work with children.
9. Are your programs eligible for coverage under extended health benefits?
Our Young Ravens yoga classes are not currently eligible for coverage under extended health benefits however our Resilient Girls and Resilient Kids programs are considered group therapy and may be covered where counselling by a Registered Social Worker is a benefit.
10. Will you be offering baby/toddler classes?
Absolutely! We offer weekly parent/baby. Additionally, family members of ALL ages are welcome to join our Sunday Family Connect class!