Our 31′ x 21′ studio space is available for rent during non scheduled class and counselling times.
To minimize cost barriers to sharing your creativity, we have created a model of space rentals that allows wellness practitioners to take some chances without the risk of high overhead. We have all had that crazy idea we wanted to try but didn't because of the fear of nobody showing up and being on the hook for high room rental rates. RVN Wellness is the space to give those wild ideas a try! We offer a percentage based rental plan giving you the security of knowing you will never pay a rental cost higher than your proceeds of your class.
If you want to pay standard hourly room rental rates, that's cool too. We charge $60/hour for standard hourly rentals to a maximum of $350/day.
If you have a fun idea for a class, service, or event that aligns with the values of RVN Wellness, get in touch at dawn@rvnwellness.com and we can collaborate on the details.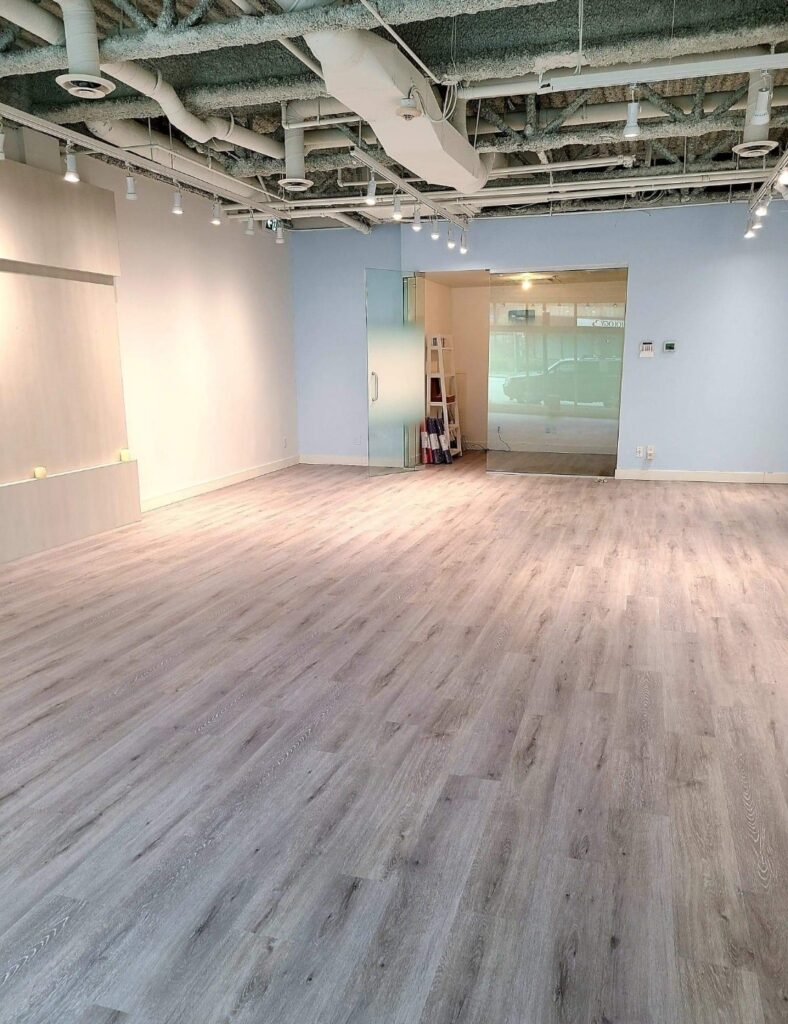 If you are interested in renting at a different time then what is listed or for a longer period of time email dawn@rvnwellness.com.