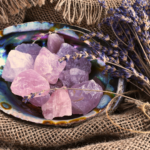 Teens today face unprecedented challenges and the yoga mat can be a great place to turn when the world becomes too much. Teens 13+ are welcome to purchase a student pass to join our regular weekly classes, or may prefer a specialized offering with peers through our Resilient Teens program.
This innovative program was designed by yoga instructor and therapist, Dawn Slykhuis, to explore different tools for building resilience to manage realistic teen scenarios.
After spending years working in child and youth mental health in the public system, Dawn started to notice the benefits of utilizing yoga, breathe and meditation with her clients. Utilizing her clinical training and experience as a Registered Social Worker and a Yoga Instructor, Dawn has created a new yoga program designed to utilize evidence based best practices in promoting mental wellness among children and youth.
Teens enrolled in the Resilient Teens programs will experience the benefits of the physical practice, while learning techniques for resiliency they can take off the mat and into their day to day life.
Teens enrolled in the Resilient Teens program will receive a crystal each class with intention to build their own personal crystal collection for healing, and learn about the healing properties of each gemstone!
Prices have been prorated for the remainder of the term for late registrants.
To register, please click on the schedule below.
For frequently asked questions, please click here.
*If you do not see a date/time that works but would like to enroll your child in a class, please reach out to dawn@rvnwellness.com. We may be able to add an additional class time with a minimum of 3 children*
If you are concerned about mental health or substance use issues with your teen, you may also consider booking them for a private assessment and/or counselling session. For more information, see our counselling page here.
(ages 4 to 8)

5:15 - 6:00 pm





(1 adult + 1 child ages 8-13, email for additional children)

6:15 - 7:00 pm

(ages 7 to 11)

4:00 - 4:45 pm

(ages 9 to 13)

5:00 - 5:45 pm