A few nights ago I was teaching a Young Ravens kids yoga class and we were bringing our energy down with our legs up the wall and the lights dimmed and a child said "can we share things that make us happy?" As I listened to the group of children sharing their favourite things with enthusiasm, I laid there smiling and thinking, "yes! This is why I did this!" That moment was everything. We know that the simple act of gratitude can have significant benefits for our mental health which is why gratitude exercises are woven into every Young Ravens class, but to have a child initiate this in a class, was evidence that our time together had made gratitude exercises routine.
Over the last few months I have had many moments like this. I have had the honour and privilege of sharing space with some of the most curious, fun, and passionate young people.
And this begins my first blog on the journey of creating RVN Wellness.
I have created a blog for a few reasons…
To share my journey which may inspire others along the same path.
Because I love writing (I used to have a travel blog) and this is a form of reflective practice for me.
Apparently blogs can improve your SEO (the boring stuff of owning a business I am learning about)
I knew I wanted to create a yoga program for youth mental health, serving kids in the Tricities, Burnaby, New Westminster and surrounding areas as the only yoga programs for kids at the time were based in Vancouver. Just rent a space and roll out the program. Easy enough right?
Join me as you learn about my journey of opening a wellness space encompassing yoga, counselling and other practitioner services, and other wellness related events. In summary, it has been a lot of champagne, tears, and the rollercoaster of everything in between.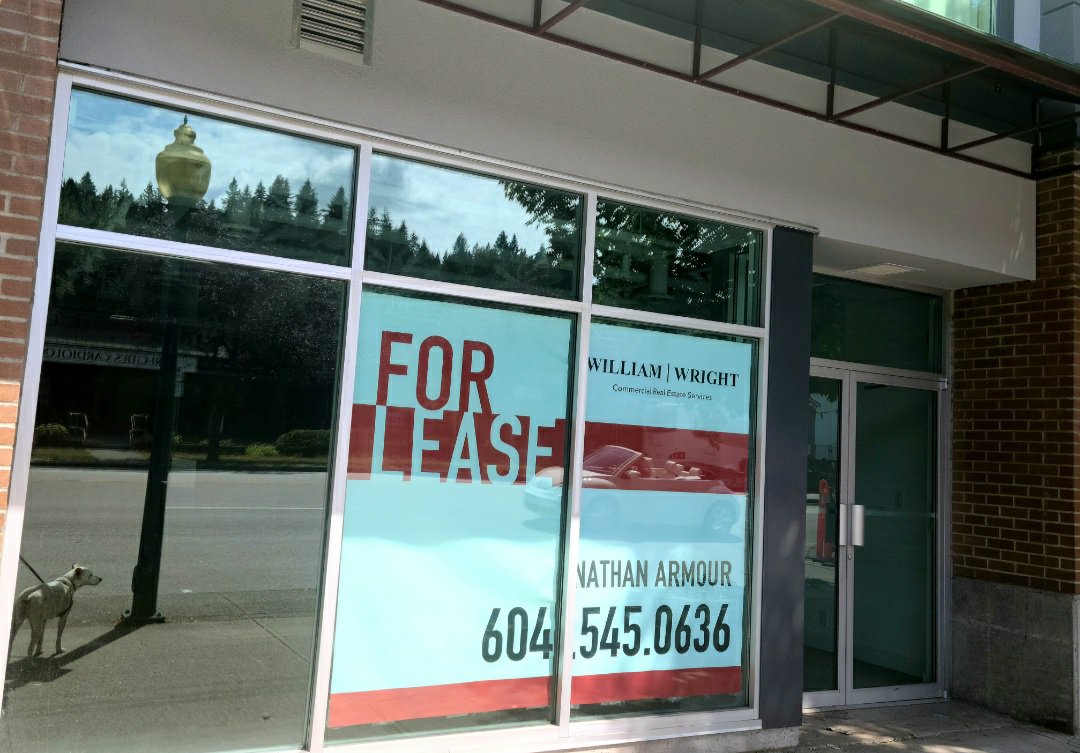 A few months ago (July 22, 2020 to be exact) I was out walking my dog in my neighbourhood Moody Centre and walked past 2506 St. John's st. in Port Moody where there was a large "For Lease" sign. I immediately envisioned a space where yoga would bring people to connect as a community. At the time, I was working 50-60 hours a week in healthcare during the pandemic as a mental health clinician and knew the toll this crisis was taking on the community, especially youth who had been out of school since March 2020 while parents were trying to navigate working from home, setting up online schooling for their children, while managing their own anxieties.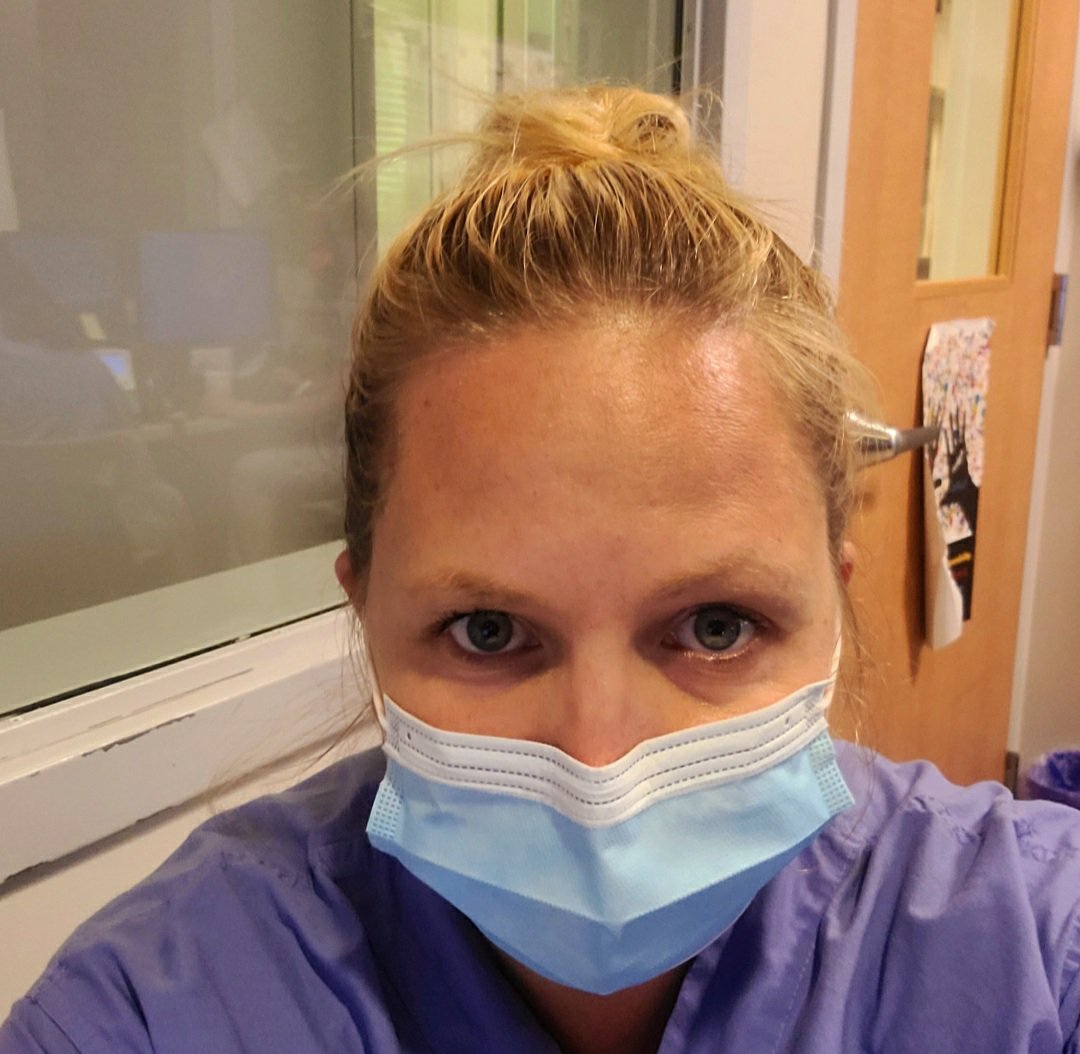 I emailed the realtor who let me know there was an accepted offer on the space. I try to practice non attachment to outcomes and so I shrugged it off as a silly idea (I mean who opens a yoga studio during a pandemic anyway???)
I kept walking past the studio and couldn't help but envision myself in there, sharing the beautiful practice of yoga that I had found so much peace in. I laid tobacco and asked the Creator to open up the opportunity for me if it was meant to be, as I had been taught by an Indigenous friend of mine. So much for non attachment, I felt so drawn to this space.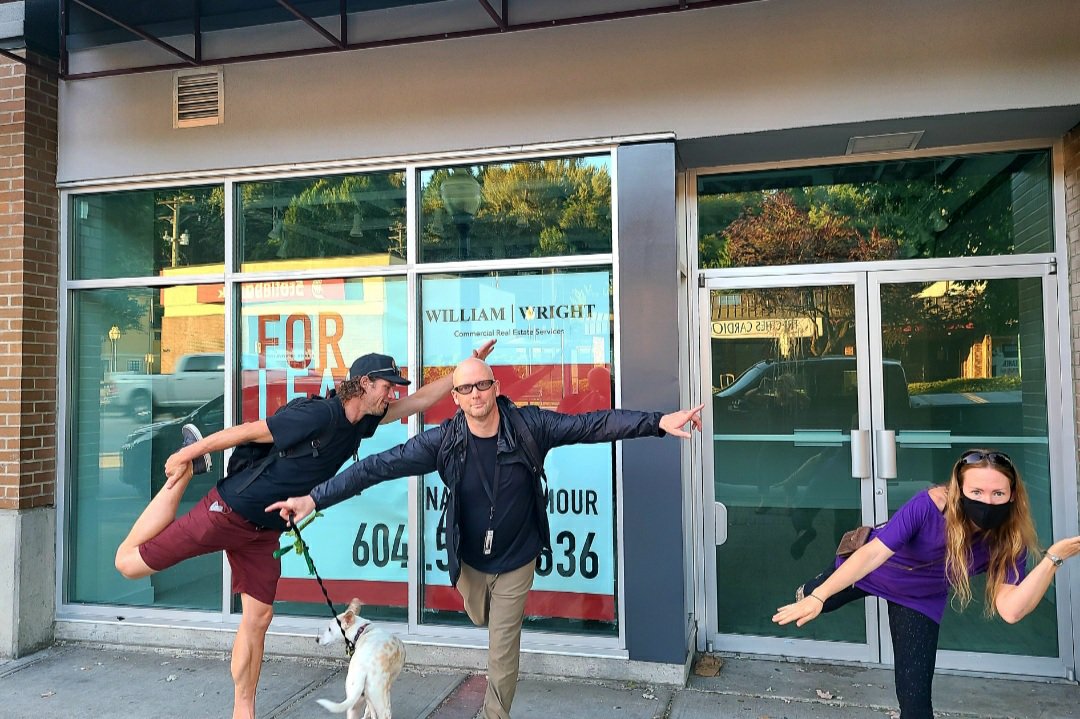 A few days later the realtor I had contacted emailed me to let me know the landlord was willing to look at other offers on the property. I had never leased a commercial space before but thankfully was in good hands with Savvi from William Wright who held my hand through the process. The landlord liked my idea and I had a weekend to put my business plan in writing to show him. Thank goodness for the 7 hour ferry wait on the way to Gabriola Island for my annual kayaking trip as it gave me the time I needed to put years of ideas down on paper.
I got the call that the landlord had chosen my business out of the competing offers.
Holy. Shit.
No champagne yet. It turns out leasing a commercial property comes with a lot of paperwork (50+ page lease) and lawyers, inspectors, and licensing people. Over the next few weeks my landlord and I worked to come to an agreement that worked for both of us while I jumped through the hoops required to open a business. A little shoutout to the Port Moody city hall folks who couldn't have made it any easier on me, as well as the Port Moody fire department who completed the inspection in a very timely fashion (I think it was even next day from when I called!) I'm not sure if getting a business license is this easy in every city but we sure are lucky in PoMo to have such efficient people!
On August 20th I got the news the subjects had been removed from the offer was mine. Champagne time.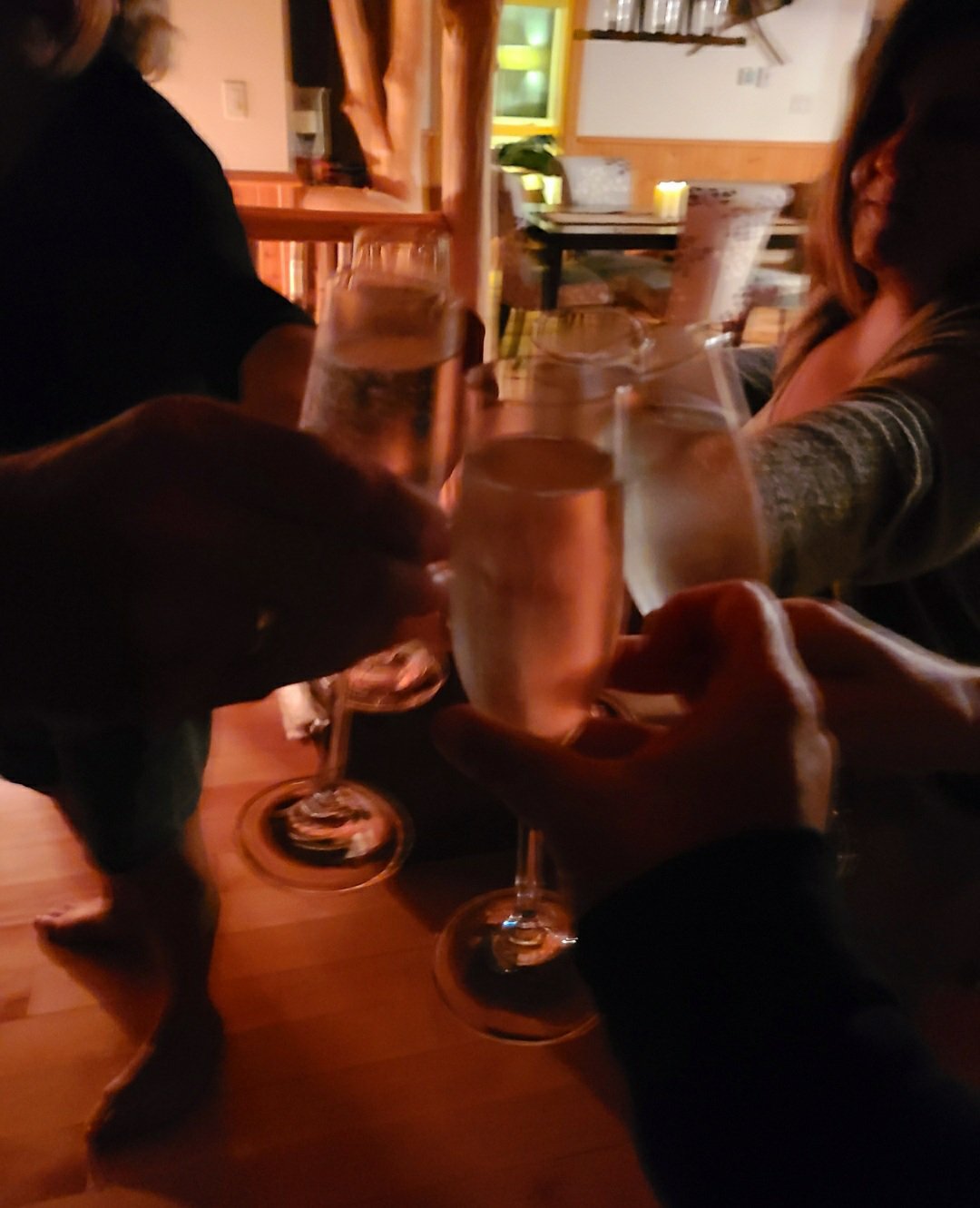 On August 26th, I received the keys to the studio. More champagne…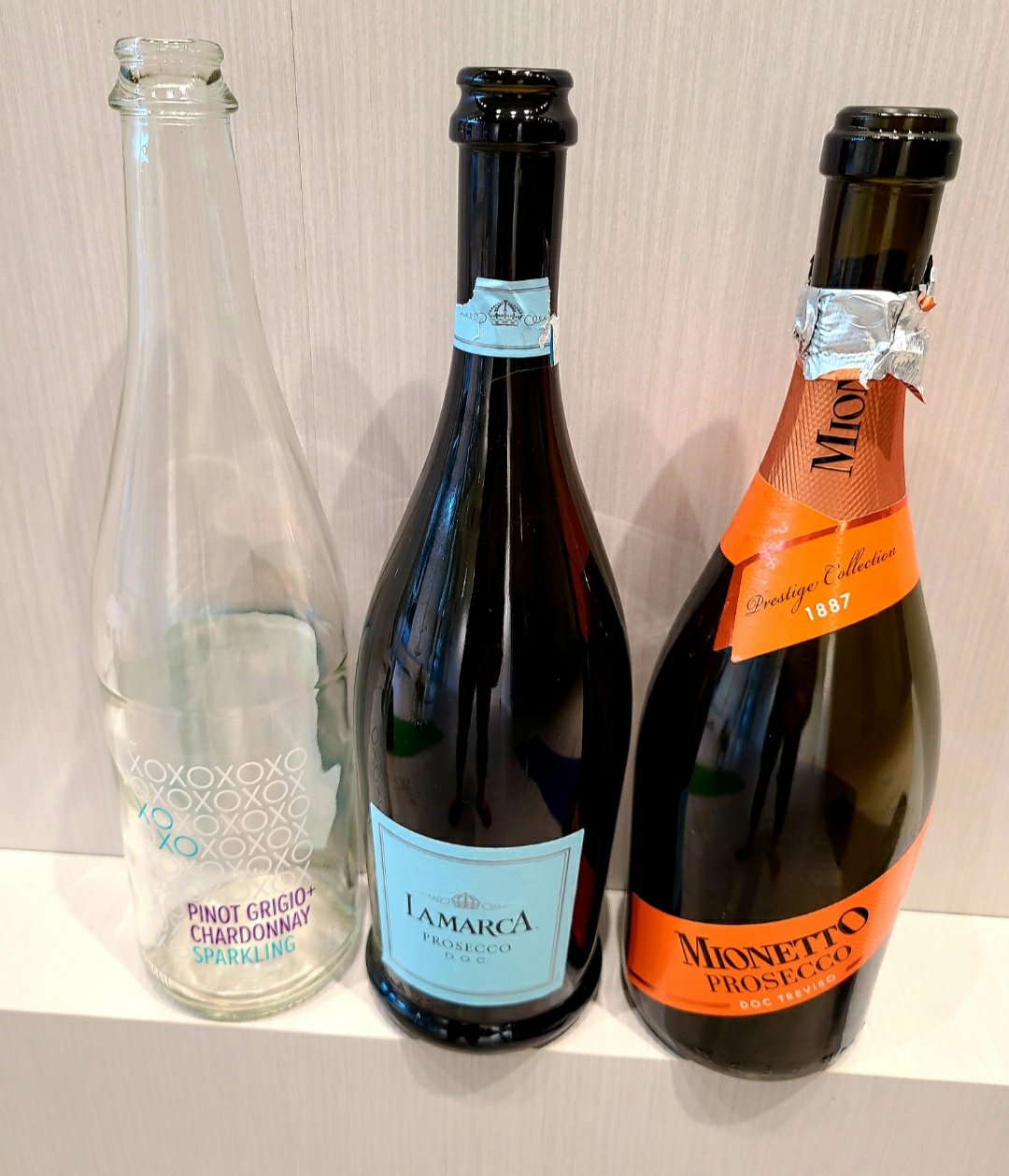 …and one of the most thoughtful gifts I have ever received in my life. A friend stopped by the studio with a wooden Om sign. She had bought it over a year ago for me knowing that one day I would open a studio. I had no idea and she held onto it this entire time, waiting until I opened a studio.
The next morning I practiced yoga alone in the space, with each breath setting intention for what the space would hold and the healing that would occur within the walls of the studio. Tears flowed down my cheeks. I'm not sure if it was a release of all the anxiety of the work over the past month, terror at what I had just done in the middle of a pandemic that had forced many incredible yoga studios to close, or joy that I was living my dharma, my life purpose.
I wanted my opening to coincide with back to school to allow kids the support to return to routine. I received the keys August 26 and planned to open on September 14. Turns out it isn't as simply as renting a space and just teaching yoga. There is web design, accounting, legal contracts, human resource hiring of instructors, marketing, opening wholesale accounts and ordering supplies, scheduling software (the worst part of the whole journey!) and a billion other behind the scenes tasks to run a yoga business. And of course… renovations. No renovation is complete without the drama of uncovering new tasks each time you complete one task.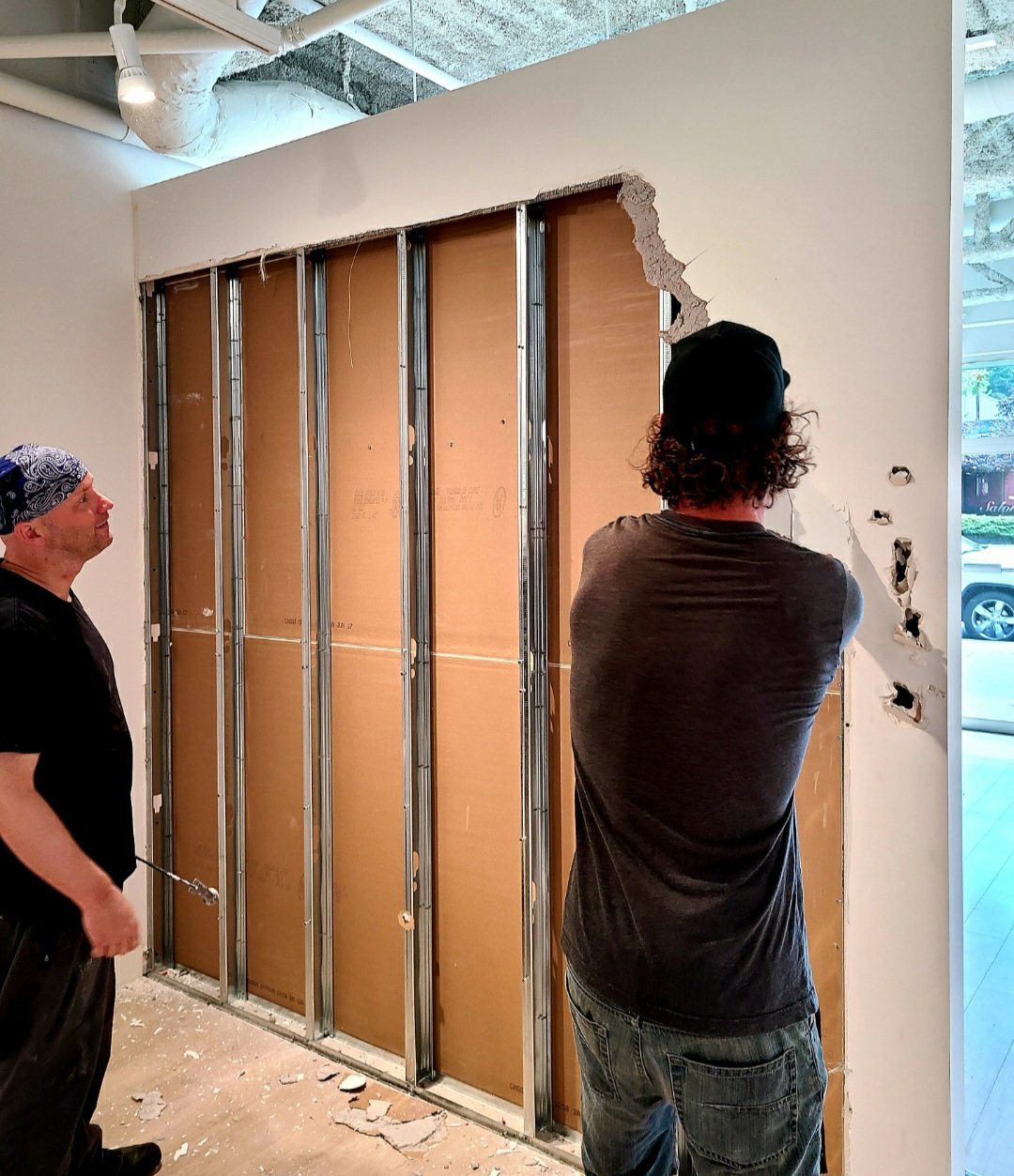 I am fortunate to have a village of people who believe in me. On the bad days when I ask one of my best friends why they let me do this, he replies "you wouldn't have listened and would have done it anyway."
He is right.
If there is one thing I've learned about opening a business, it is that tenacity is one of the most important things. Once you set your intention, if it is aligned with your dharma, the universe will open the doors for you but you're going to have to work your ass off to get there.
And that is the beginning of how we got here.
It feels pretty good to get back to blogging and I'm excited to share the next part of the story of how we ended up with some of the lower mainlands best yoga instructors!But first I'm going to figure out how to upload this onto the website…